Foundation Stage: Nursery and  Reception (3 and 4  years old). The first stage of our education is comprised of Nursery and Reception (3 and 4 years old). In Nursery school life begins at 3 years of age. It is a very important stage in which they get used to new routines, a different environment and new friends and teachers. Pupils in this stage of their education will follow the Early Years Foundation Stage program (EYFS), which outlines what the pupils should be learning across all areas from birth through to the age of 5.
Pupils in the EYFS learn through play, being active in creative and critical thinking that takes place both inside and outside of the classroom through areas such as sand and water, role play, construction, art and creative activities and sports. In some subjects and as the school year progresses, learning also takes place in a more "academic" environment through classes such as phonics and mathematics.
The EYFS program is based on three principles:
Friendly environment
Stimulating and safe spaces to learn through play.
Each child is unique
They develop and learn with individualised goals and progress at their own pace.
Social relationships
They learn to be independent by relating to others in a positive way.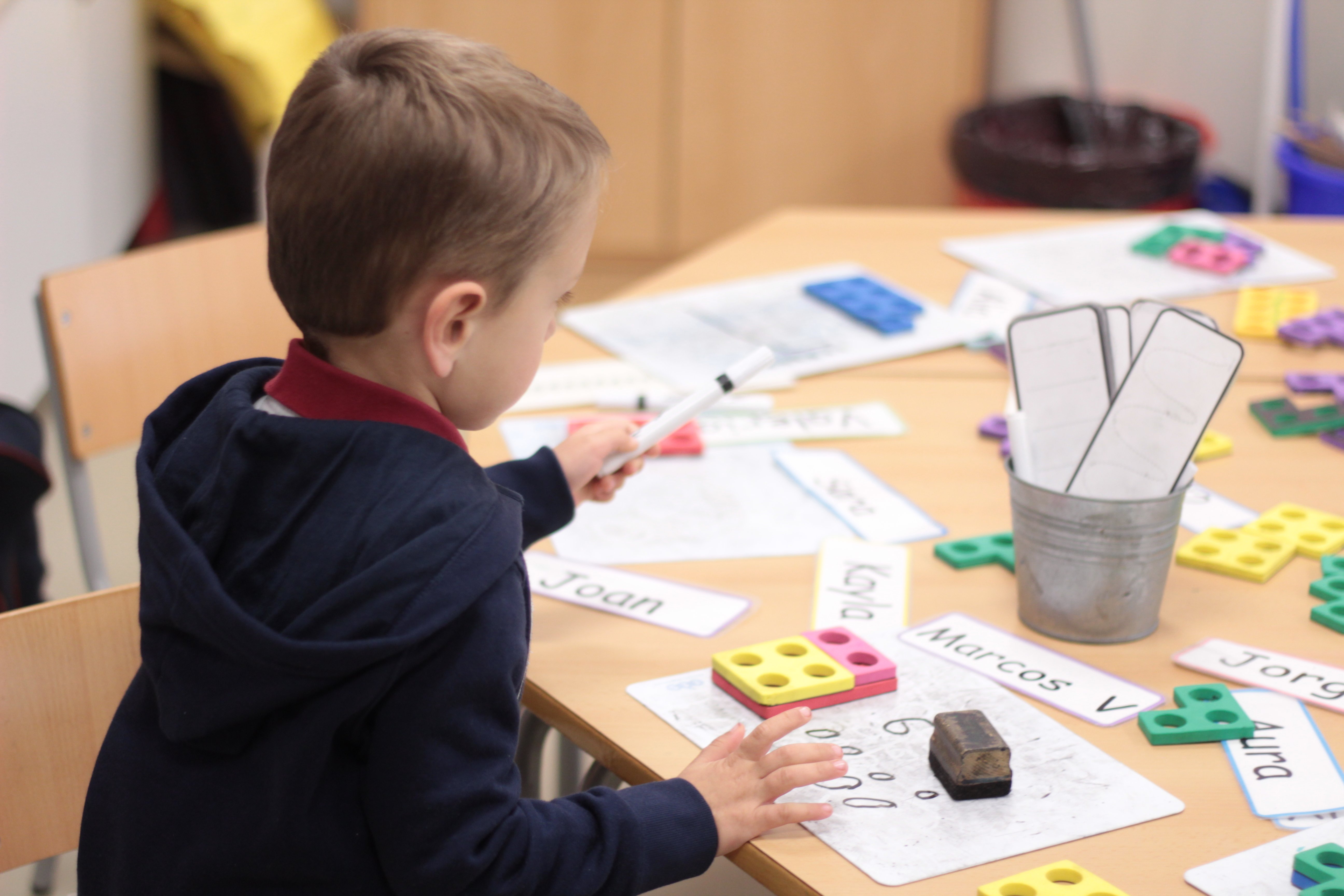 There seven areas of learning and development
Three areas are particularly crucial for igniting childrens' curiosity and enthusiasm for learning, and for building their capacity to learn, form relationships and thrive:
Communication and language.
Physical development.
Personal, social and emotional development.
We also support children in four specific areas, through which the three main principles are strengthened and applied:
Literacy 
Mathematics
Understanding the world 
Expressive arts and design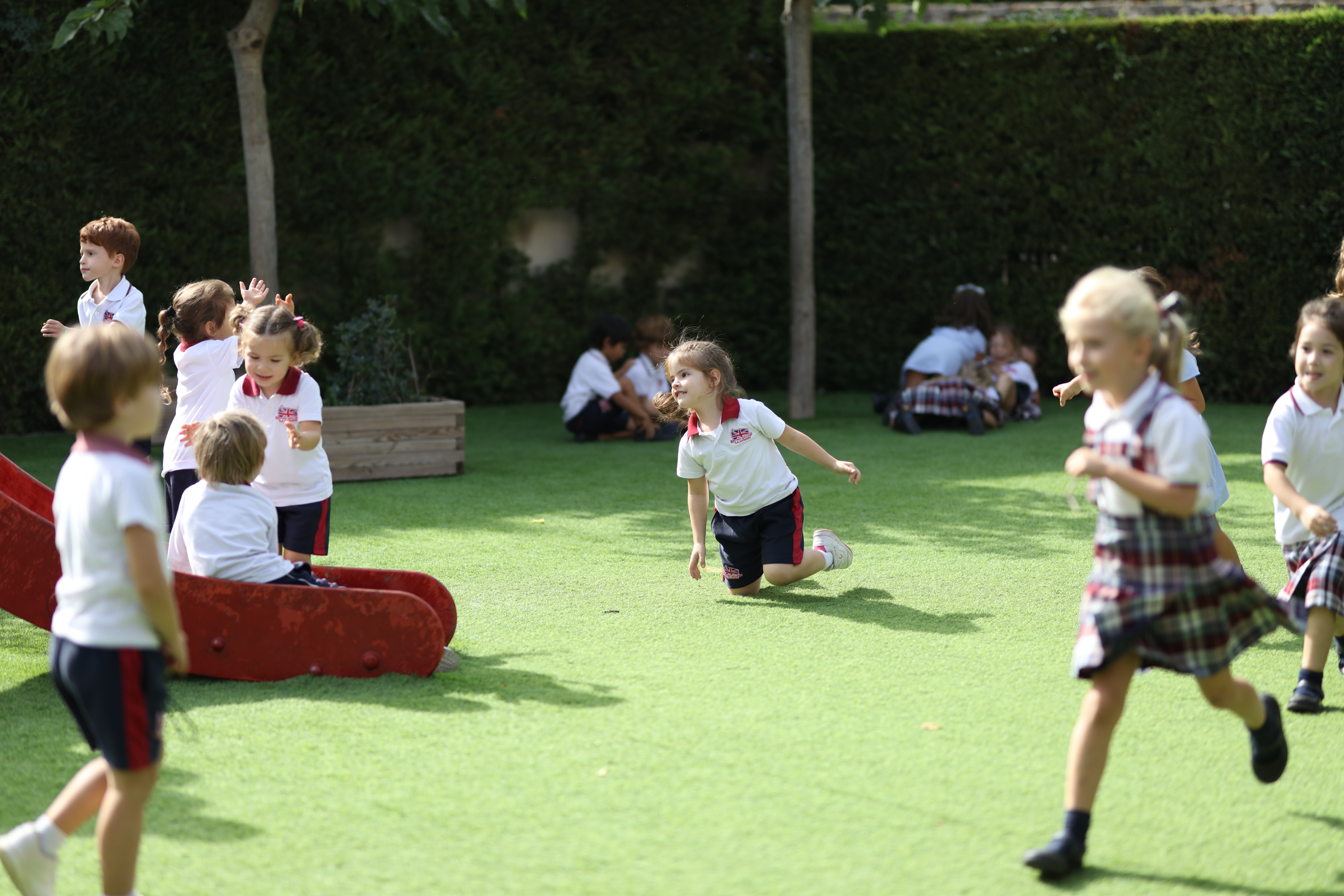 Learning while playing
In Nursery and Reception pupils learn by playing and discovering through different activities and games, under teachers' supervision and orientation.
Throughout this stage each classroom has a teacher and a teacher assistant, and access to an outside area that has teaching resources and age appropriate equipment, allowing children free access between indoor and outdoor areas.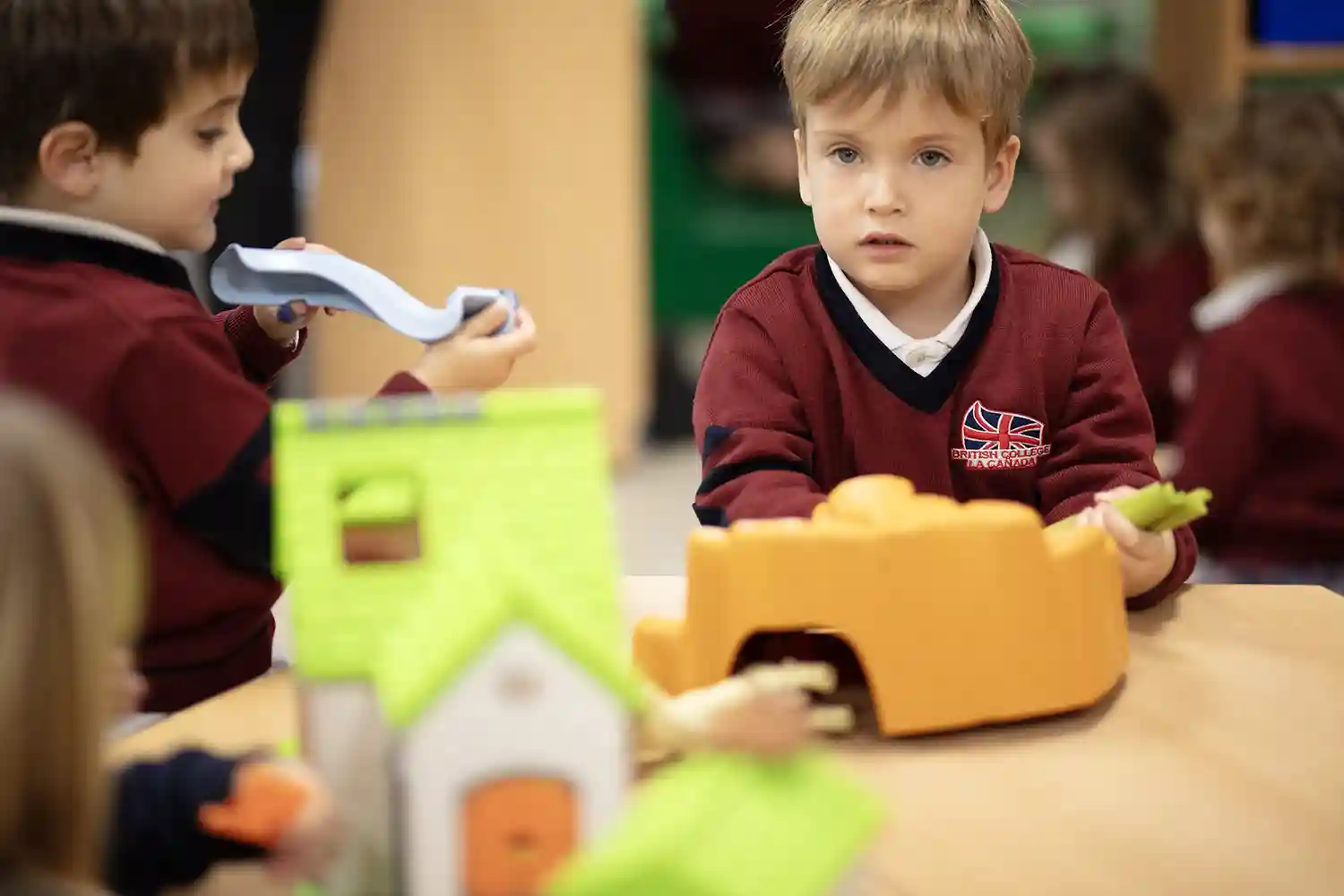 Learning Journey
The classroom is divided into learning stations. Every day each child freely chooses between the different activities according to their interests, and the teachers guide and encourage them to discover new learning experiences. This is how the Learning Journey is made.
In Reception they also start to learn reading and writing in Spanish with a specialist teacher.