🇺🇦UKRAINE SOLIDARITY CAMPAIGN🇺🇦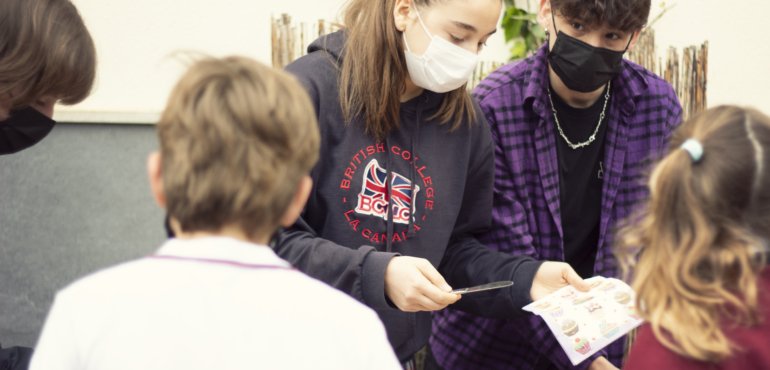 Thanks to our fundraising efforts at the end of last term, which included the Secondary cake sale, The run for Ukraine and the Primary Dress for Ukraine day we are delighted to announce that we have donated 1.040,60€ to the Red Cross towards their efforts in the Ukraine and 1.040,60€ to UNICEF. Thank you once again for your cooperation.
Gracias a nuestras acciones para recaudar fondos, que consistieron en venta de pasteles en Secundaria, una carrera por Ucrania y un día de vestirse por Ucrania en Primaria, estamos encantados de anunciar que hemos donado 1.040,60€ a la Cruz Roja para sus esfuerzos en Ucrania y 1.040,60€ a UNICEF. Gracias una vez más por vuestra colaboración.